We, Sterigenics and Nelson Labs, are committed to developing innovative new solutions to further enhance the safe and sustainable use of EO.
Benefits of Reducing the Amount of EO
for employees, customers and communities
Continued safe usage of EO, the most widely used sterilization
technology
Lower residuals – performing better than patient safety regulations
Allows for reduction in required aeration times, resulting in improved customer supply chain efficiencies
May reduce cycle time, resulting in additional capacity for
manufacturers
Further reduce fugitive emissions to enhance health and safety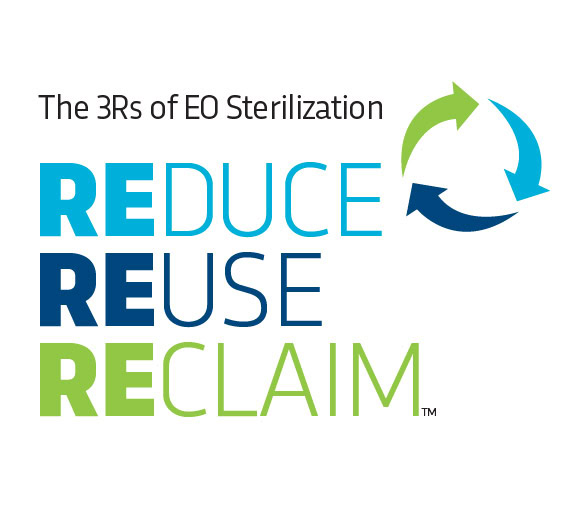 The 3Rs of EO Sterilization
We will reach our goal by employing this innovative and principled program. Each pillar was designed by our industry
leading technical experts, engineers and safety specialists in collaboration with customers, regulators and industry
associations.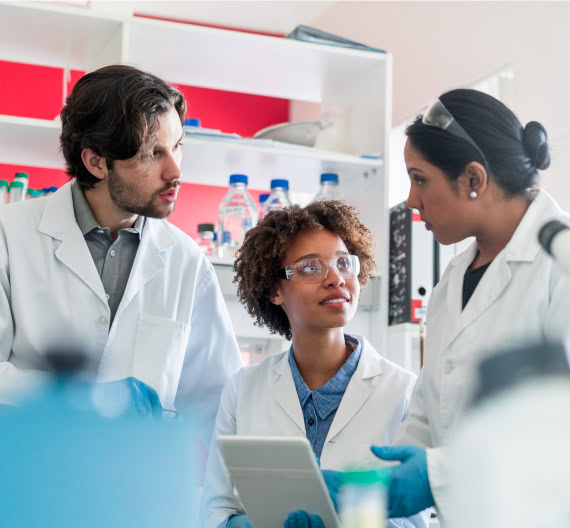 For Existing Products
We will partner with you to REDUCE the mass of EO in your current
sterilization process, as appropriate
For New Product Development
Contact us early in your product development lifecycle to optimize your
EO sterilization process
As Part of our Continuous Process
Improvement Efforts
Sterigenics is undertaking facility equipment and operational
enhancements to REUSE an RECLAIM EO. Our goal is to capture and
eliminate 100% of all fugitive emissions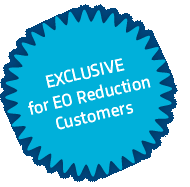 Preferred Partner Program
As an EO Reduction Customer you are eligible to take part in
our Premier Partner Program, which provides technical
support and priority services from Nelson Labs Expert
Advisory Services to help you along the way.