FAQs for Pet Treats Manufacturers: Get the Facts on Pathogen Reduction in Pet and Animal Nutrition

If you're a manufacturer, you want to reduce bacteria in the pet treats and animal feed that you sell to businesses and consumers.
If you have questions about using Gamma radiation for pathogen reduction in your pet treats and animal nutrition, this eBook is for you.
Get answers to your commonly asked questions when you download this informative and fast-read Sterigenics eBook.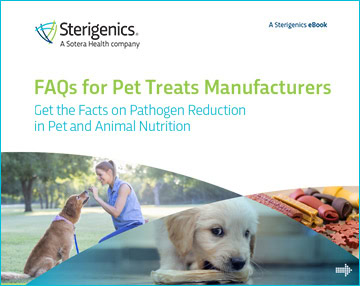 Download the eBook
FAQs for Pet Treats Manufacturers Get the Facts on Pathogen Reduction In Pet and Animal Nutrition